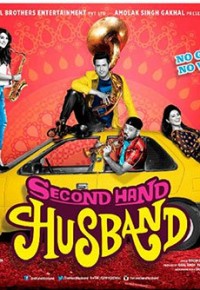 http://www.bollywoodbx.com/assets/uploads/old_files/films/27/2_4127_lg.jpg
Story
Gurpreet and Rajbir are in love and want to marry each other. The only thing stopping them is the alimony that Rajbir has to pay every month to his ex-wife, Neha.

Gurpreet, being a lawyer, is aware that the alimony needs to be paid only till Neha gets married to somebody else. Thus, begins the two lovers' journey to find a suitable groom for Rajbir's ex-wife!

Their comic journey goes thru various twists and turns and finally culminates at a point where Rajbir's boss, Ajit Singh, gets into trouble with his wife because of his flirtatious ways.

Is there a ray of hope here for Gurpreet & Rajbir? Can they manipulate their way out of this mess?